About
Us
Ambiata is a leader in Australia's AI industry and a pioneer in the use of ML at-scale within the Australian market.
Founded in 2012 as a start-up within National ICT Australia Ltd (NICTA), Ambiata was acquired by Insurance Australia Group (IAG) in 2013. Over the last 9 years, Ambiata has deepened its expertise in creating actionable insights through engagements with some of Australia's largest and most complex data holders across financial services, media, retail and telecommunications.
Our purpose is to activate data for better customer outcomes. To help bring this to life, our consulting services focus on deploying validated, scalable and safe AI and ML to help our clients understand their customers better. Our highly capable team of data scientists and engineers has deep knowledge and experience across management consulting, data science and DevOps.
Our approach includes analysing our client's customer journeys, identifying their critical customer moments and recommending their next best action. Our focus on safe AI has led to Ambiata being deeply involved in the foundation of ML approaches that embody the Australian AI Ethics principles – particularly in the areas of bias measurement, explainability and privacy.
Scientifically

Better

With our history in science from the CSIRO's Data61, we love to prove cause-and-effect relationships with our ML-drive experiments.
Validated

& Scalable

Our partnership with IAG has afforded us the ability to test and refine our algorithms on Australia's largest insurance data set.
Safer

is Smarter

With us and our partners, the world-leading Gradient Institute, you can be sure your relationship with your customers is safe.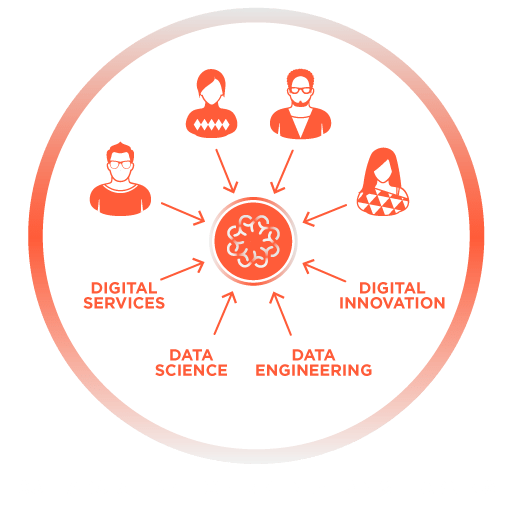 Experimentation culture and tools for the heart of your digital transformation
Digital natives thrive by optimising their businesses for their customers through advanced experimentation and personalisation techniques.
Organisations that are transitioning to digital struggle with the cultural and technology changes needed to leverage their internal data for customer decisioning.
Our technologies allow organisations to do real-time customer decisioning, and also build internal capability in experimentation based on AI.
Your data - your cloud
Our platform is deployed into your cloud or your on-prem environment to ensure that your data remains under your control.
Cultural uplift
We provide support for installation and initial deployments, while training your team in the principals of safe AI in action.
Australia's Largest Insurer

Strategic Technology Partner
Responsible AI
Contact Details
Ambiata has offices in Sydney and Melbourne, Australia. It is part of the IAG group, with offices throughout Australia, New Zealand and Singapore.
We are always keen to discuss how we can assist with our AI solutions and services, and how they might help bring positive impact to your customers.
Please leave a message about the challenges you are facing and we will get back to you as soon as we can.
Level 3, Darling Park Tower 2, 201 Sussex Street, Sydney, NSW 2000, Australia